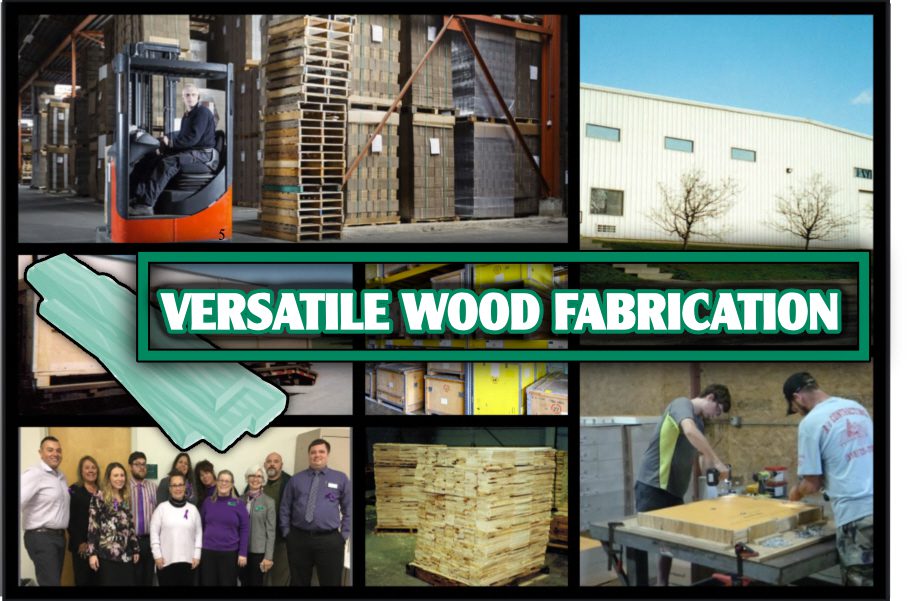 Versatile Wood Fabrication's custom pallet & shipping container manufacturing facility is located in Johnstown, NY at the foot hills of the Adirondack Mountains in upstate New York. Versatile Wood Fabrication has been providing dependable, quality wood pallets, shipping containers and specialty wood products to our customers since 1999.

Our Modern wood fabrication facility services all of New York State as well as the surrounding states. We are centrally located and just off the NYS Thruway so we can quickly and easily move our pallets where they are needed.

Versatile has been a favorite of our customers for years, not only for our excellent customer service, but because our products are built to last, making them more cost effective and Versatile a smart solution for your company.

We specialize in Pallets, skids, crating, plywood boxes, containers, agricultural boxes and bins, and any type of specialty wood products and wooden parts.

We can fabricate all types of wooden products for your shipping and packaging needs as well as provide heat treating for international export. In addition, If you need any container, pallet or wooden part custom built, we have you covered.