A Strong, Vibrant Community...
In Fulton County local connections still run strong. Friends see each other in local stores and ask "How is the family?"
People hold doors open for each other and "Please," "Thank You," and "You're Welcome" are expectations.
It's a safe, close-knit community with strong values.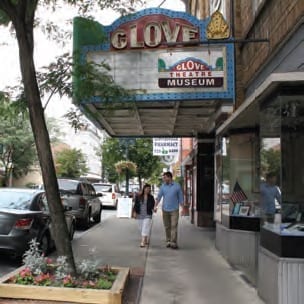 Whether you want to live in a historic downtown; a small, quaint house on a picturesque street; on a lakefront; or on a farm raising cattle and crops, Fulton County has all of these choices and more.
Not only are these housing choices available, but cost is among the lowest in all of New York State.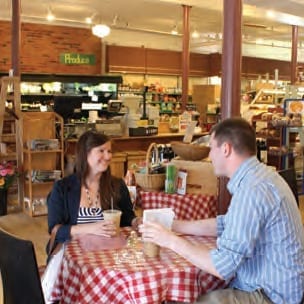 Numerous Nationally Recognized Businesses Call Fulton County, NY Home
Businesses burdened with high stress and high costs can take a 180° degree turn away from those worries. Tryon Technology Park's community offers a relaxed, low-cost environment that leads to improved productivity and profitability….
Recreational Opportunities
History, boating, hiking, hunting, fishing, swimming, skiing, camping, snowmobiling? Leave work and within minutes you can experience all of nature's beauty at your "fingertips" or "foottips," as the case may be…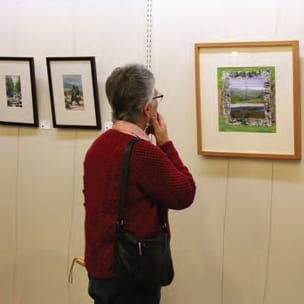 Culture
Performing and visual arts assets include community theater and civic bands. Art galleries include the Perrella Gallery at Fulton-Montgomery Community
College (FMCC) and the Art Gallery at the Fulton Montgomery Regional Chamber of Commerce.
The Sacandaga Valley Arts Network (SVAN) is an all volunteer, not for-profit, cultural development entity that sponsors concerts, lectures, workshops, artist receptions and curated galleries at a variety of venues throughout the area. Numerous smaller galleries operated by individual artists dot the landscape.
The Glove Performing Arts Center in Gloversville and Colonial Little Theater in Johnstown off er great community theater.
History
Fulton County is rich in history and museums. Take a historic walking tour of Johnstown's Historic Quadrangle Corner and walk in the footsteps of Elizabeth Cady Stanton; visit Johnson Hall State Historic Site, the home of French and Indian War hero Sir William Johnson; or visit the Fulton County Museum.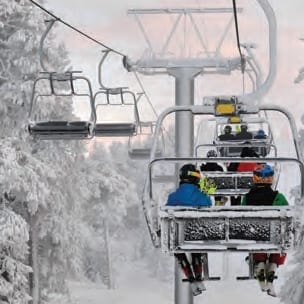 Skiing
How about a day of cross-country or downhill skiing?
Fulton County has its own downhill ski facility, Royal Mountain, with snow-making and short chairlift lines. There are 13 trails ranging from easy to very difficult as well as a terrain park.
Lapland Lake Nordic Vacation Center in Northville/Benson is a world class cross-country ski facility. There are additional cross-country ski opportunities, starting with the miles and miles of groomed snowmobile trails.
The Rockwood State Forest is a popular cross-country ski destinati on.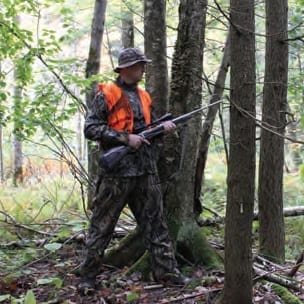 Hunting
With 74,832 acres of wild forest in Fulton County and another 1.2 million acres in the rest of the Adirondack State Park, the region has a wealth of hunting resources.
Fulton County lies both in the Southern and Northern zone for hunting in New York State. With the purchase of an over-the-counter license, one can hunt whitetail deer, black bear or small game (pheasant, turkey, water fowl, or other upland and migratory game birds and small game mammals) using bow, muzzle-loader or rifle.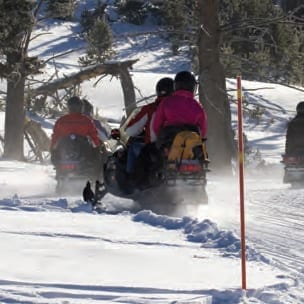 Snowmobiling
Fulton County offers 400 miles of groomed snowmobile trails that are maintained by local snowmobile clubs as part of the New York State Recreational
Trails System.
Snowmobilers can also take to the many frozen lakes, where there are a number of poker runs and other snowmobile events throughout the winter months.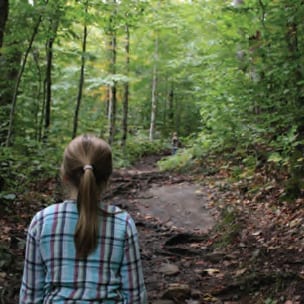 Trails
Fulton County is located in the southern foothills of the 6 million acre Adirondack State Park and the internationally recognized High Peaks Region. Fulton County offers great country roads for biking as well as numerous hiking/mountain-biking trails in the world renowned Adirondack Park.
Mountain-biking highlights include The Powley-Piseco Road, which is described as one of the best seasonal roads in the Adirondacks and one of the last old Adirondack dirt roads. About 8 miles of the 17 mile route is within Fulton County.
One local biking treasure is the FJ&G Rail Trail. The FJ&G Rail Trail is a paved trail for biking, running and walking. With 74,832 acres of wild forest, the options for hiking are endless!
Fulton County has a number of hiking trail-heads within its boundaries, from shorter 1.5 mile hikes, to advanced, multi -day jaunts. Some of the well-known trails within reach are the Northville-Lake Placid Trail (begins in the Village of Northville and stretches for 133 miles); the popular Nine Corner Lake trail;
and the Willie Marsh trail, where one can explore wetlands that include a viewing platform and three boardwalks that traverse a marsh and open water areas.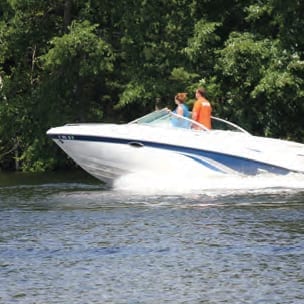 Boating
Whether you seek a serene, secluded area water body or a lake full of excitement, they're here. Boating can take the form of canoes, kayaks, personal watercraft , sailboats and motorboats.
Big or small, you can the helm somewhere in local waters. Public and private boat launches exist on the Great Sacandaga Lake, Canada Lake, Caroga Lake and Peck's Lake.
There also are a number of private marinas and yacht clubs. Just minutes to the south, boaters have access to the Mohawk River/Erie Canal, which is part of the America Great Loop.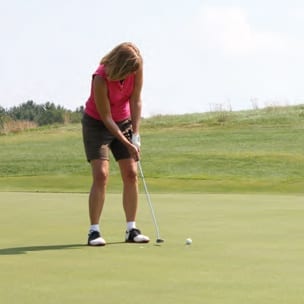 Golfing
There are seven (7) unique golf courses in Fulton County, all with superior facilities and affordable prices.
Whether you're a beginner or a seasoned player, you can enjoy a round within the beautiful Adirondack Mountains or on the rolling hills of the Mohawk Valley.
Whatever your golfing pleasure, will have a memorable experience.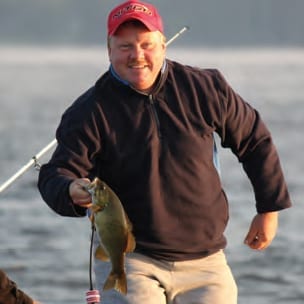 Fishing
With 44 lakes, including one of the largest in New York State, Fulton County
offers outstanding fishing opportunities year round.
The largest lake, the "Great Sacandaga Lake," is 29 miles long and 6 miles wide. There are fishing tournaments in every season, the largest being the annual Walleye Challenge on the Great Sacandaga Lake. Held the last Saturday in January, this ice fishing tournament welcomes 1,750 fishing enthusiasts.
The United States' record for northern pike was caught in the Great Sacandaga, measuring 52½" long and weighing 46 lbs. 2 oz!
Whether you're looking for a large or small lake, stream, pond or lake tributary, you can find it all here. Our waters are home to brook trout, rainbow trout and brown trout, small mouth and large mouth bass, walleye, northern pike, splake, chain pickerel and many other species.