Site
+ 213 acres of Shovel Ready Land
+ Located in a wooded campus-like setting
+ Owned by the Fulton County Industrial Development Agency (IDA)
Utilities
+ 12" waterline
+ 6" gas main with 99 psi
+ 3-phase power
+ 8" sewerline
+ High speed Internet
Access
+ Access to Tryon Technology Park is from either Exit 27 or 28 off of the NYS Thruway I-90
+ Access into the Tryon Technology Park is from County Road 117, a public highway owned and maintained by Fulton County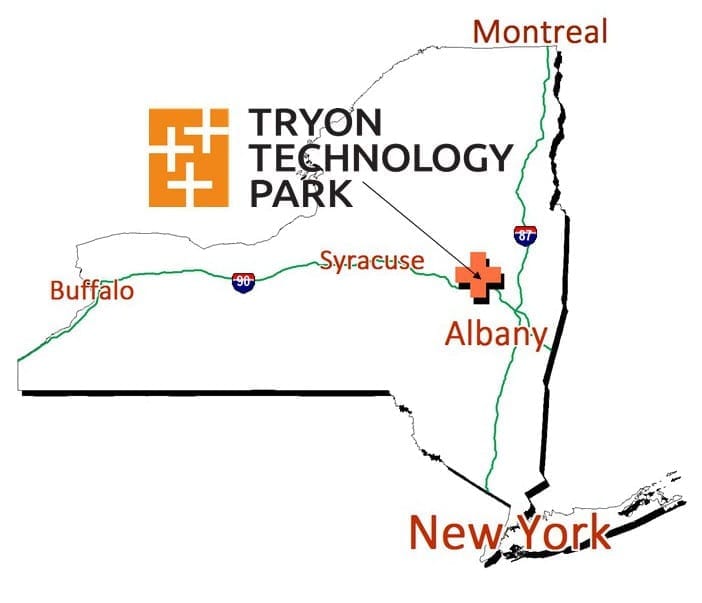 Expedited Approvals
Projects proposed within the Tryon Technology Park benefi t from an expedited 30-60 day review process at no cost to the applicant. Two quick approvals needed:
 Site Plan/State Environmental Quality Review approval by the Town of Perth Planning Board.
Design plans approved by the IDA for compliance with the Tryon Technology Park's Design Standards.
Tryon Technology Park is located within the Town of Perth Business & Technology Zone (BTZ), which allows for a multitude of mixed uses to support its campus-like setti ng, from high-tech informati on & manufacturing and research & development to retail, commercial and housing.
Design Standards
The IDA has adopted Design Standards to ensure a high quality business environment within the Tryon Technology Park.