(Vireo Health) was granted a license by the State of New York to manufacture and sell medicines made from medical cannabis. Vireo Health chose Tryon for its pharmaceuti cal manufacturing facility. The Town of Perth and IDA worked closely to coordinate all required reviews and within 60 days Vireo Health obtained the local approvals needed.
Tryon's campus-style environment and centralized geographic location were key factors in Vireo Health's decision to make Tryon Technology Park its home.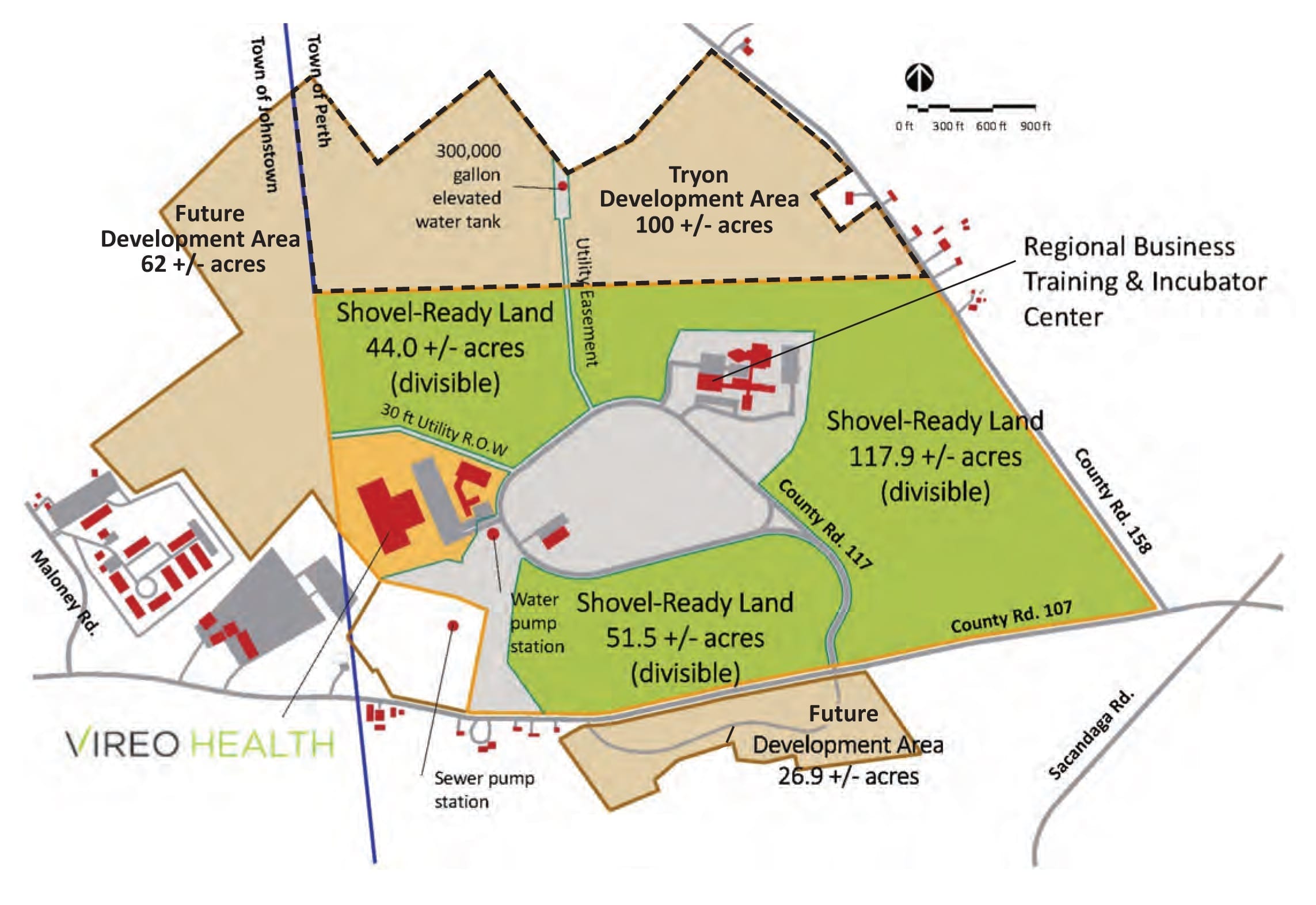 Vireo Health of NY, LLC selected the Tryon Technology Park to locate its pharmaceutical manufacturing facility because of Fulton County's strategic and central location to the markets we will serve.

Tryon's quiet, secluded campus setting is a perfect fit for our business.

With quick access to I-90, we can distribute  our medicines from Tryon quickly and cost effectively to our dispensaries throughout the state.

In addition, Vireo Health has found the Fulton County IDA and the County's entire economic development team to be highly adept, responsive and helpful.

Through all phases – planning, construction and ongoing operations, the IDA and economic development team have been ideal partners.

We are very pleased with our decision to locate at the Tryon Technology Park.
Businesses burdened with high stress and high costs can take a 180° degree turn away from those worries. Tryon Technology Park's community offers a relaxed, low-cost environment that leads to improved productivity and profitability….