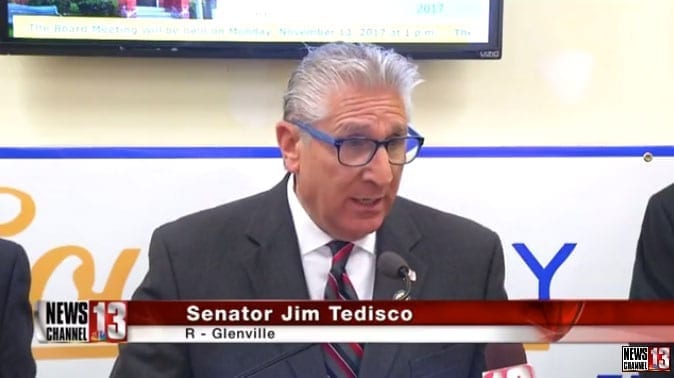 November 13, 2017 04:43 PM
New infrastructure funding will help bring residential, retail and commercial development to Fulton County.
The Vail Mills Development Area will be at the corner of Route 29 and Route 30 in the town of Mayfield. It offers space for shops and offices, along with single-family homes and apartments and includes the potential for a hotel.
The $300,000 secured by state Senator Jim Tedisco will bring municipal sewer service to the site.
This project is part of a 10-year redevelopment plan in Fulton County.