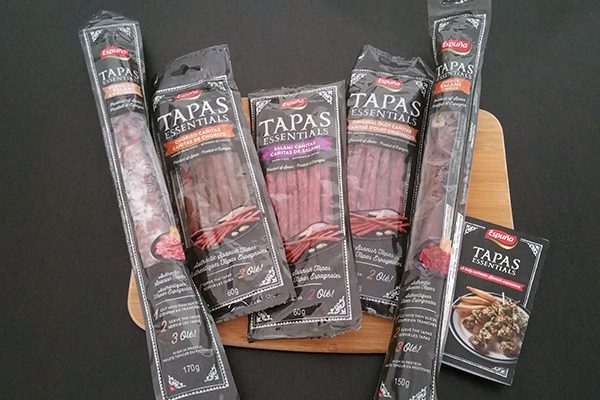 Local specialty sausage manufacturer Espuna located their Imperial Chorizo brand headquarters in a state­‐of­‐the­‐art, USDA­‐approved 23,000­‐sq. ft. facility in Gloversville.
At Espuna, we're passionate a.bout producing delicious, natural, exceptional, high-quality foods. We handcraft everything we make using original. authentic Spanish recipes. We import the finest
Dry-Cured Serrano Ham from our facility in Teruel (Spain) and pride ourselves on using spices native to Spain, such as the Spanish Vera Paprika used i 11 our dry-cured Chorio. Our traditional Spanish recipes have been crafted using antibiotic free and nitrite free meats to provide a high-quality, natural treat, with all of the same bold flavors of our original line of Tapas Essentials.