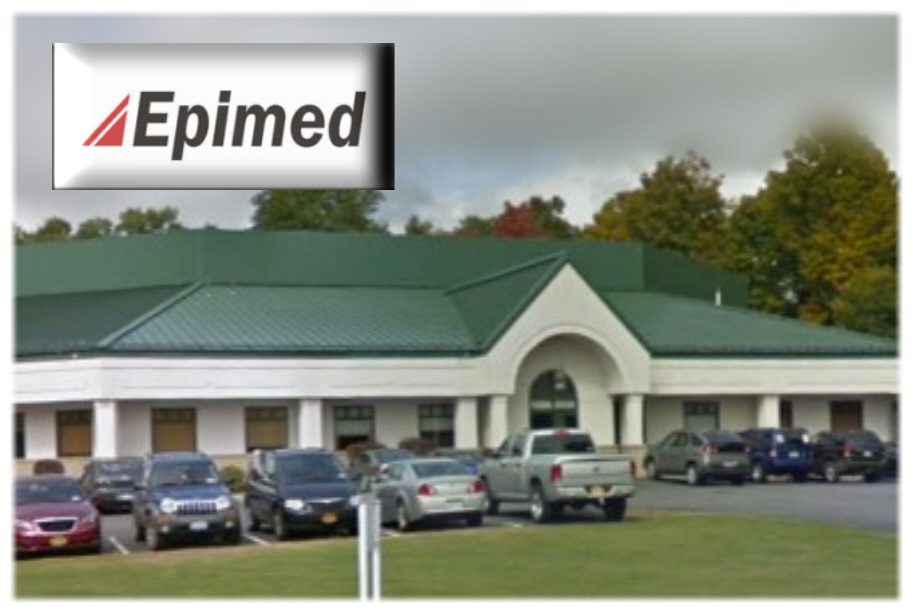 The Fulton County, New York Epimed location consolidated into a new, custom designed building on Sal Landrio Drive as the first tenants in the Crossroads Business Park.

Here they continue to research and develop a variety of medical products, mostly for pain management. These items are used to deliver medication directly to the source of the pain, like a disc or a nerve, to reduce swelling and pressure.

This relieves the patient from chronic pain and gives them the ability to work long term with a physical therapist if needed. They also distribute a variety of protective gear for doctors and technicians that work in the presence of radiation regularly.

Epimed produces products under their label and will contract with other medical companies to produce products under their label as well. The Fulton County office is the manufacturing hub for Epimed and has a staff of around 85 employees. Manufactured items are bulk shipped to the Texas where 25 additional employees package and ship orders.

Epimed also has direct sales reps nationwide taking orders for the products that they produce. This team also works with luminary physicians (heads of their specialties who train other physicians) to educate them through cadaver training programs.