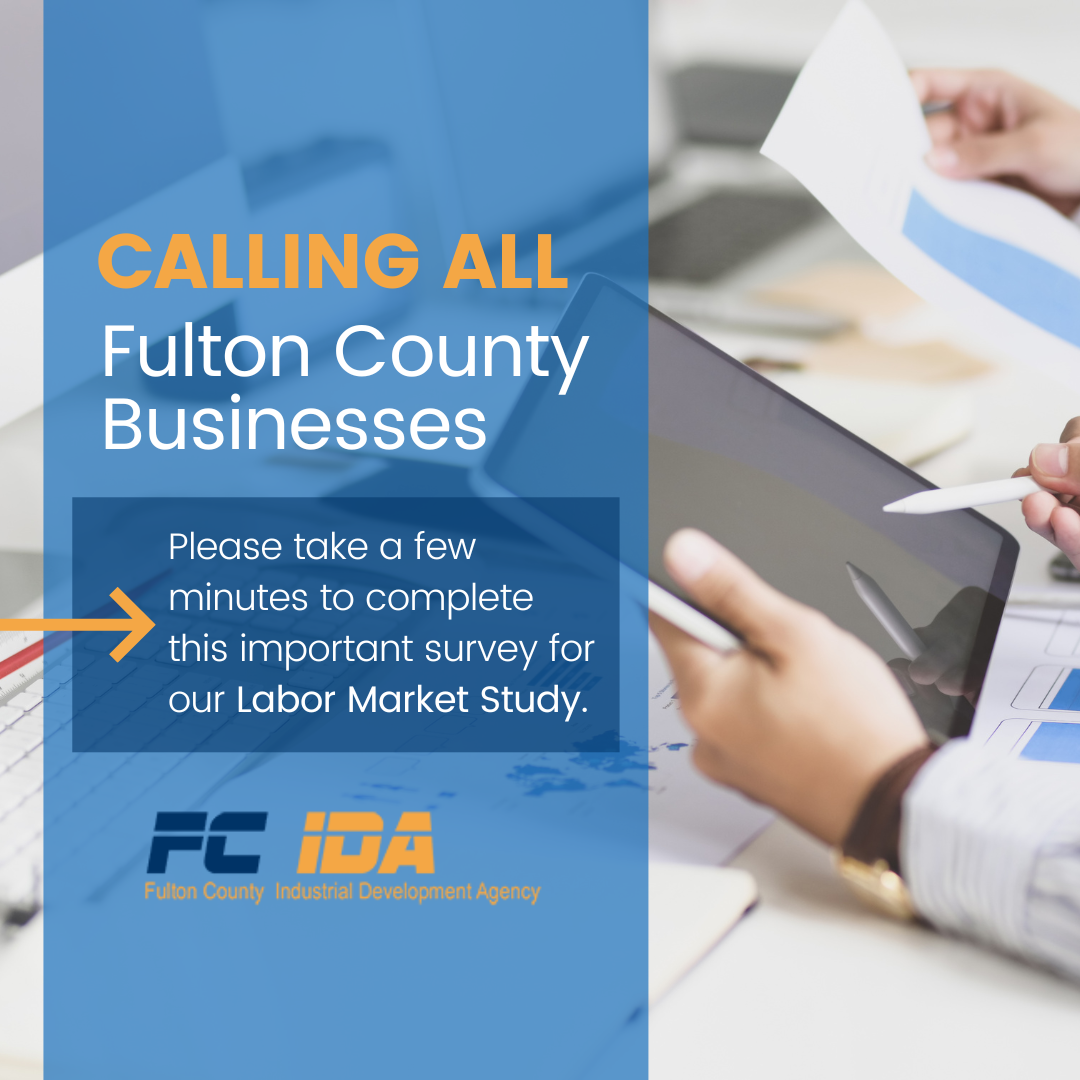 Fulton County Industrial Development Agency to Update Labor Market Analysis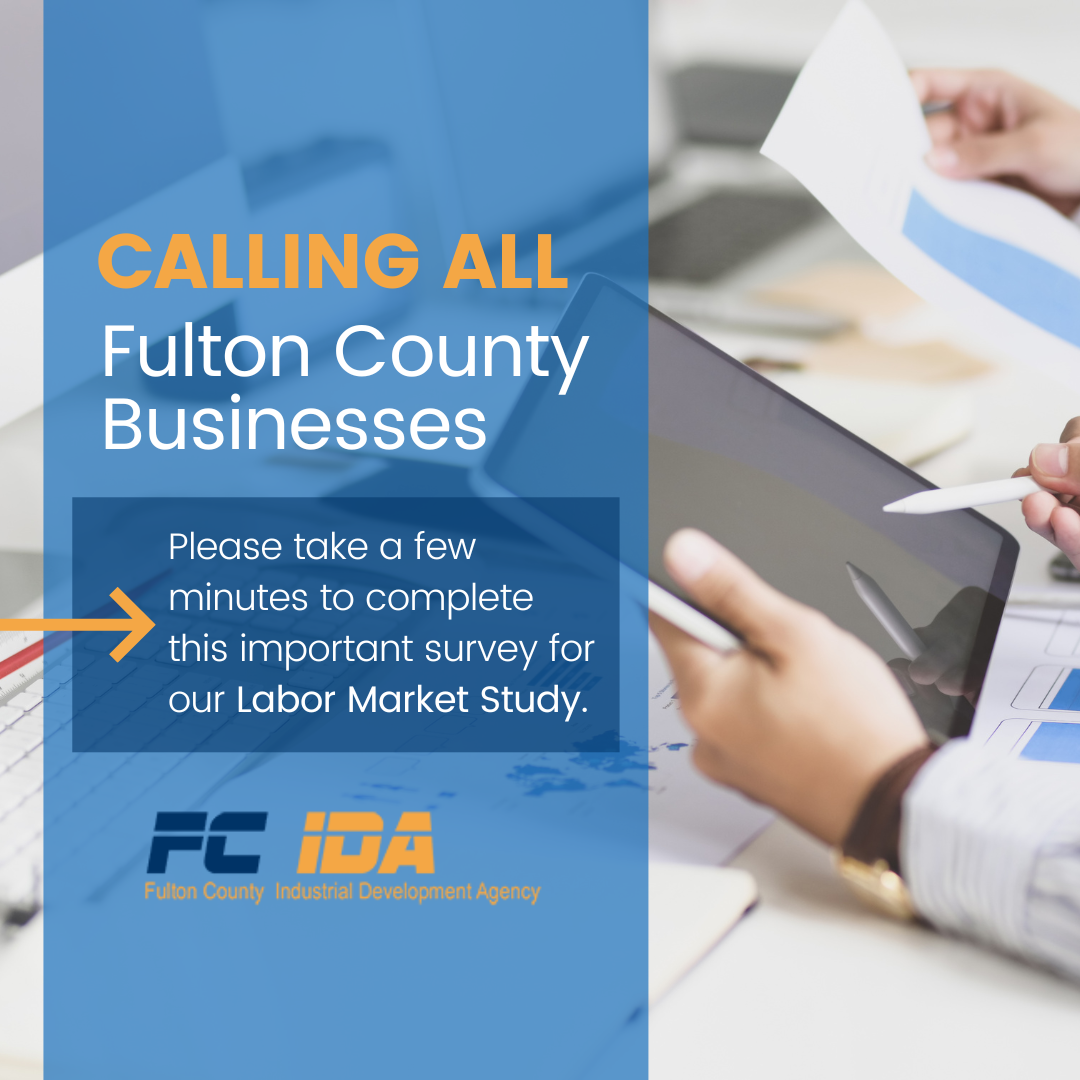 The Fulton County Industrial Development Agency (FCIDA), in partnership with Winstanley Enterprises, has retained DCG Corplan Consulting LLC from New Jersey to update a Labor Market Analysis of the Fulton County region. This original Analysis was completed in 2015. However, with the impacts of the COVID-19 pandemic and the ongoing economic recovery, it is important to obtain feedback from local employers on the current state of labor recruitment and retention. The updated Labor Market Analysis will be used in recruiting new business to Fulton County.
DCG Corplan has prepared a survey that the FCIDA invites all businesses in the Fulton County region to complete. Please take a few minutes to complete this important survey. The survey can be accessed by going to:
Your responses will be completely confidential.
If anyone has a question about the survey, please contact:
James Mraz, Executive Director, FCIDA
(518) 736-5660
jmraz@fultoncountyny.gov.